Insurance Companies & Remote Patient Monitoring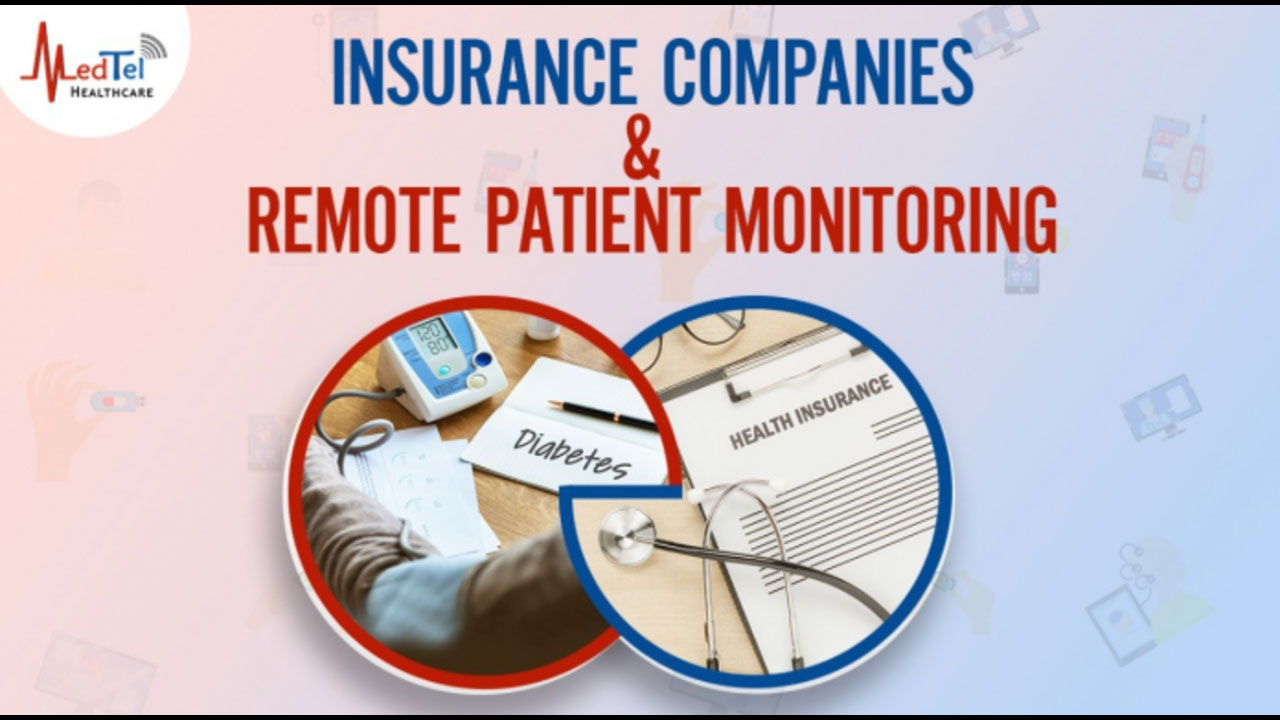 Covid-19 has changed everyone's life drastically. Numerous systems and platforms have been affected by this and one of the most affected industries is the healthcare industry. The exceptional circumstances of the pandemic served as the great push towards Remote Patient Monitoring (RPM) and Telehealth. Now, these are considered as the new normal.
Many insurance companies, as well as the healthcare systems, are very much prone to this reality. Hence, they are opting to invest in different forms of telehealth technology, like RPM and virtual healthcare. The advancement in these technologies has resolved several issues faced by the health industry, thereby enabling the providers to give the best care to the patients at a significantly low budget.
Presently, remote healthcare is the new normal. The insurance companies are catching up with the reality and most of them are investing in different forms of telehealth technology and Remote Patient Monitoring. Whatever issues that are faced by the healthcare industry today are resolved in a quick span of time, thereby enabling the providers to deliver high-quality care to the patients.
Telehealth and RPM is a new standard in the healthcare industry and are offering immense benefits to the patients as well as the providers. Below mentioned are the ways how investors are investing in RPM and getting benefited through this.
Personal Care: With RPM and Telehealth solutions, the investors can personalize the treatment plan as per the needs of the patients. The healthcare providers can provide modified incentives and treatment experience on the basis of an individual's interest and convenience level. Besides, RPM solutions can be based on every patient's current condition, collected, and risk profile. This turn helps the patients to get treatment in a proper way rather than an all-around approach to treatment.
Self-management and Reduction in Hospital Admissions
RPM tools allow patients to be more active in their personal care plans. Approximately 81% of Americans use Smartphones and they are able to monitor their biometrics, blood pressure, oxygen level, and communicate with the healthcare team with few clicks of a button. Moreover, self-management may lead to a considerable reduction in cost. Majority of the RPM and telehealth solutions enables the patients to manage their chronic conditions from their home. Now, they are active in taking care of themselves, thereby avoiding hospital stays.
In the year 2018, an RPM survey was conducted by Healthcare Dive, where nearly 38% of the healthcare organizations confirmed that RPM resulted in few patient admissions. Advanced RPM system helps the providers for enhanced monitoring and management of high-risk patients. For instance, as per the University of Pittsburg Medical Center, there has been a reduction in hospital admissions after the patients started using RPM equipment.
Enhanced Patient-Provider Communication
With increased patient care in recent times, the healthcare industry providers are searching for ways to include more patient-provider communication. This helps the patients to feel much better about their health. Likewise, the insurance providers are the same.
All the more, remote healthcare monitoring is enhancing patient fulfillment scores in hospitals as well as clinics. This is one more reason why insurance providers are providing backup and monetary incentives for health organizations to execute RPM and Telehealth solutions.
There has been an increase in the demand for RPM equipment and this has lead to the development of technological advancement. Innovative RPM solutions are implemented everywhere and their improvements include faster algorithms, predictive monitoring, and advancement in machine learning. Nowadays, the insurance providers are showing their interest via reimbursement programs, and this way they are investing their own time and money to improve the technology.
The usage of RPM is on the rise in today's time. According to the market report, RPM usage will increase from $23.2 billion to $117.1 billion in 2021. The insurance providers are supporting this booming health industry with reimbursement incentives.
The organizations have started executing the solution for the members who have the risk of diabetes or cancer. This enables them to assess the risk level without the visit to the healthcare provider. The patients who are suffering from these problems will be provided help through care packages.
So, the investors need to target the member population that will be benefited from home care solutions. Few plans are specific as to how they aim the healthcare products. We at MedTel will offer you a home healthcare program to members with numerous chronic conditions.
Using Remote Health for Caregiver
We have a home healthcare program intended to support ill members who are in need of sedative care. Such programs allocate care managers to ill members who build up a holistic healthcare plan for them.
The program includes a nurse practitioner, chaplain, social worker, RN, and other individuals who serve the requirements of the members of the family as well as the caregiver.
Innovative RPM Strategies
Apart from counterfeiting a new RPM device to track insulin levels, the investors based its policy on a constant glucose monitor. Such monitors are normally in use so as to track insulin in type 1 diabetes, but now you can get instant data about blood sugar fluctuations.
High ROI (Return on Investment)
Last but not the least; the adoption of Telehealth and RPM system facilitates high ROI for patients, providers, and insurance companies. In this case, every one of them gains a lot and loses very little.
A provider earns approximately $250,000 from RPM claims alone. So, if you wish you can enter your practice figures and calculate to find out the amount of reimbursement. For that following information is needed to maximize ROI via the Operational benefits of RPM:
The approximate number of patients seen in a year
Percentage of patients covered by the insurance
What is the length of the program
With the RPM system, healthcare providers have access to everything that they require to maximize the treatment and services they provide. These are:
Quick identification of recent trends and outliers
Enhancement of patient engagement
Access to effective data analysis as well as monitoring
Minimization of disease complications
Offering previous and further data-driven diagnoses and treatments
Presently, the care providers are reducing the medical costs and enhancing their level of care, which in turn helps in financial savings.
The abundant cost savings of RPM usually comes because of the following reasons:
Hospital re-admissions
Nurse activities
In-person visits
Visits in emergency departments
Reasonable Care Act penalties
With this, the patients experience a high return on investment. The cost is reduced by RPM, thereby preventing the commencement of more grave and expensive healthcare outcomes.
The major challenge for the healthcare industry is to ensure that the patients are able to afford RPM devices and use them in the most comfortable way without navigating several apps and services. The insurance companies are also using this platform to order kit delivery in minutes, thereby making it simple and easy for all.
To know about it, you can get in touch with MedTel and resolve all your queries. Our talented team of experts will assist you in every possible way. If you are in the search of any kind of healthcare needs, you can completely rely on us.