Telemedicine Future in India | MedTel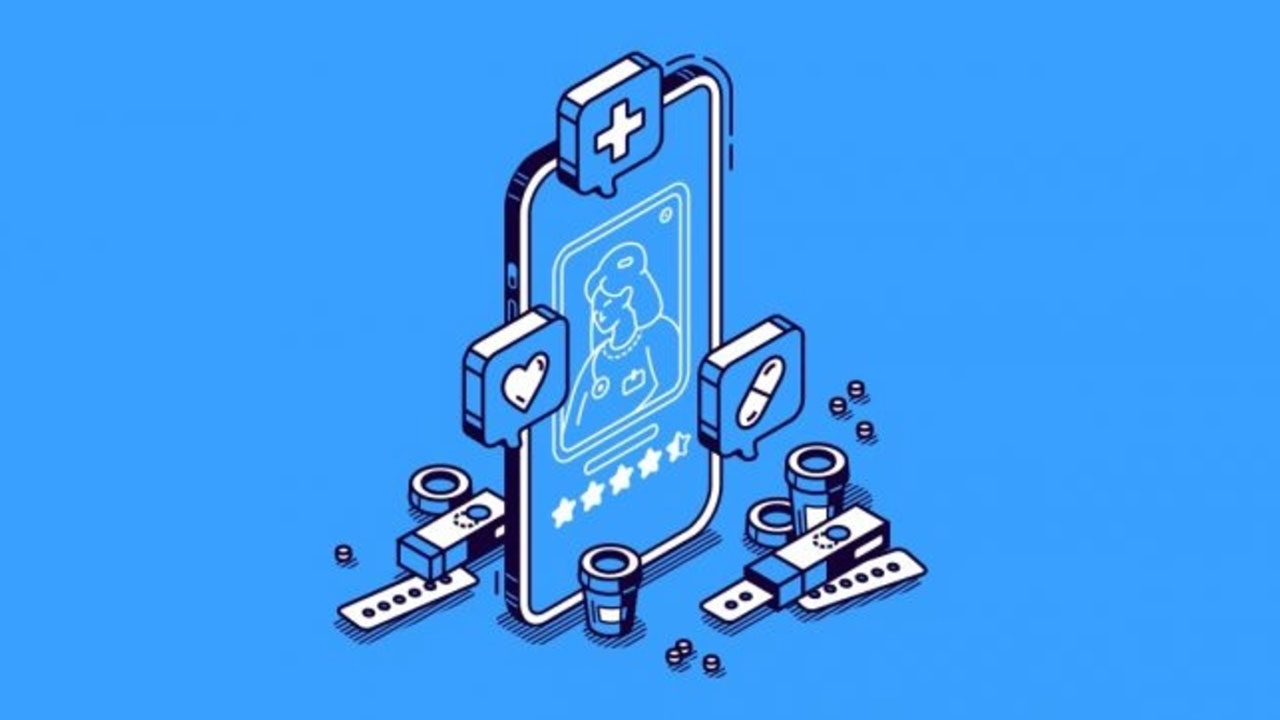 In the era of COVID-19, telemedicine has seen a huge surge in popularity. With people confined indoors and sceptical about visiting hospitals, patients and doctors are increasingly turning to telemedicine. According to research in the International Journal of Science and Research, nearly 75 percent of doctors said that telemedicine needs to be a part of daily practice. Almost 80 percent also said that it's ideal for follow-up patients.
A driving factor for this popularity is the ability for care providers to monitor patients in between in-person visits using wearable technology. Devices stream patients' biometric information to the healthcare provider who can then use it to monitor biometric values continuously and over long periods of time.
Scope of Telemedicine in India's Healthcare Industry
While COVID-19 has brought about the demand for telemedicine, what can we expect once the pandemic is over? Is telemedicine here to stay or will we go back to only in-patient visits?
Virtual Care to Augment Traditional In-person Care
A study by EY has stated that India's healthcare industry must transition from in-person doctor-patient interaction to remote consultations. It found that 64 percent of consumers were keen to adopt teleconsultation even after COVID-19 while around 80 percent of doctors were being consulted via audio/video and text. The study further found that 15 to 20 percent of healthcare is pegged to shift to virtual care. This includes consultations, home health, and remote patient monitoring, among others.
Patient Privacy to Be the Need of the Hour
Technology has transformed healthcare post COVID-19, but it has thrown up several concerns. Key among them is patient privacy. While healthcare providers perform remote consultations and treatments, there is a crucial need to safeguard patient privacy and security. Customer expectations will drive this demand which in turn will help build patient confidence.
Integrated Ecosystem to Drive Adoption of Telemedicine
Data-driven technologies are leading to digitization and automation in healthcare, but integrated ecosystems will continue to drive healthcare value. Proper communication between stakeholders like patients, healthcare providers, and payers can increase preventive health services, reduce medical errors and improve care delivery overall. Integrated ecosystems can also improve administrative efficiency. By sharing data, the quality of that same data can be improved which is key to reducing manual processing.
Home to Become a Health Hub
Virtual care enables patients to find treatments for a range of conditions by matching patients with the right care providers. As such, homes will become the next health hubs across demographics. Millennials and Gen Z, in particular, will take to this transition well as they are tech-savvy. Of course, technology will need to be accessible to everyone, especially those in remote areas, for this to work.
There are three main types of telemedicine services used. However, they can be further diversified based on their functions.
Remote Patient Monitoring or RPM
RPM is a revolutionary solution for patients to consult doctors and medical practitioners from the comfort of their homes. It relies on virtual interactions between the two, thereby saving massive amounts of time and money on personal visits. With Remote Patient Monitoring, doctors and medical practitioners can observe vital information such as heart rate, blood pressure, etc. using wearable gadgets that transmit readings via telemedicine software. They can provide an effective consultation based on the reading.
Using telemedicine software, a patient can consult a doctor from anywhere with video calls and phone calls. They can describe their issues and act on additional, relevant information as per the doctor's directions. This method works splendidly for psychiatric evaluations, quick consultations, and assessing the patient's medical history.
Interactions among Caregivers, Physicians, and Specialists
Medical professionals often consult each other for critical or extraordinary cases. In the past, this meant traveling from one location to another which then meant depletion of resources.
Now, with the help of telemedicine, medical professionals can transmit data, video-conference, and consult one another during surgeries from miles away. The imaging and monitoring using telemedicine, along with Artificial Intelligence technology, provide accurate renderings of real-time situations. Doctors and primary care-givers can also freely interact for updates on the patient's medical status. They can share directives and details about progress and necessary modifications in treatment.
Store-and Forward Services
Earlier, patient files were stored in silos which are incompatible with today's advanced storage facilities. Thus, diagnoses and charts had to be prepared for every medical visit. Now, a patient's medical history is stored using open-source telemedicine software. Due to convenient cloud-storing facilities, patient files are easily transmitted through the internet. Upon request from the patient or hospitals and private practitioners, this information is easily forwarded. The state-of-the-art technique for storing and sharing patient information has helped save mounds of resources for both patients and hospitals.
Networking with Telemedicine
In order to find suitable medical help for patients, a network of telemedicine software is created. Based on the requirements, the software locates a medical facility with the necessary specialists. The system is extremely effective in providing results that suit the needs and financial resources of the patient.
With the help of telemedicine, patients can share diagnostic imaging with their doctors in an instant. They can send copies of CT scans, radiology, x-rays, and more and physicians can analyze the results and provide a quick response from anywhere, at any time.
The advantages of telemedicine are abundant for patients and healthcare professionals. Here are a few:
It saves time and resources of medical practitioners and hospitals: Hospitals and medical practitioners save a significant amount of time and money as there is no need to commute. With the resources saved, they can address more critical patients who need physical attention. They can also devote these resources to charitable services such as by providing free consultations and surgeries for the less fortunate.
It helps connect patients to doctors with no physical visits: Patients can consult medical professionals at anytime from anywhere. They do not have to visit healthcare facilities in person.
It is a consumer-centric model that helps patients save money: Telemedicine provides more benefits to patients as they can access medical attention from their homes. Additionally, the cost of consultation is nominal on telehealth platforms.
It provides easy access to patient information: Telemedicine makes it easier to share patient information. The medical files of the patient are stored and shared with cloud storage technology. Patients can simply upload or share their medical history for analysis.
It helps share diagnostics: Diagnostic specialists can now share results of CT scans, x-rays, MRIs, radiology, etc. quickly and with no additional cost, thanks to the help of the internet.
It improves the reach of healthcare facilities: Since telemedicine can connect healthcare professionals to patients in different zip codes, they can treat patients in remote areas. They can also address patients with no past affiliations with hospitals.
It improves the quality of healthcare services: With the help of AI, data transfer, and remote monitoring, healthcare facilities can focus on each patient's requirements more efficiently.
It increases the revenue for healthcare professionals: Hospitals and private medical practitioners who have invested in telemedicine technologies have observed a steady growth of revenue. This is because they can address more patients in the allotted time. They can provide specialized treatments with active participation from the patients.
It is ideal for treating chronic illnesses: Patients with asthma, heart diseases and other chronic illnesses cannot always make it to hospitals in case of emergencies. With the help of telemedicine, they can now consult medical professionals right away.
It encourages patients to be health-conscious: Telemedicine encourages patients to be responsible for their own health by prompting them to follow directions provided by healthcare professionals.
MedTel's Device Agnostic Platforms
MedTel offers connected care services pan India. Its comprehensive virtual health solutions with end-to-end remote patient monitoring, multi-channel telemedicine platform, and customizable integration with EMR applications enables patients to seek care from providers located across the country.