Technology Transforming Maternity Care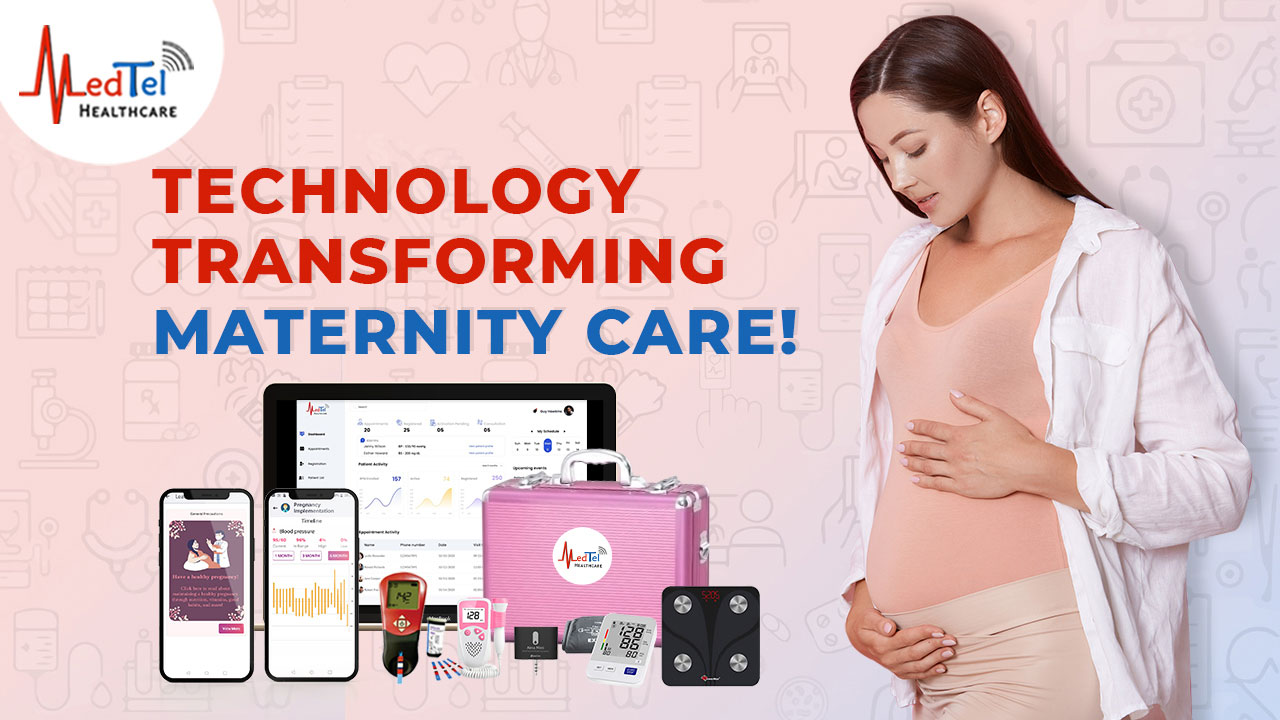 Mumbai, India, May 20, 2019 – MedTel Healthcare and PHE Clinic announced a collaboration to build the next generation Personalized healthcare tool. The platform will enable preventive health plans (customized to individual patients), regular reminders, and relevant disease information based on the health data points including lifestyle and genetics. This would help in keeping people aware of their health status &prevent untoward health events.
Today, people have some information about hypertension, diabetes and other non-communicable diseases (NCDs) but have limited awareness about prognosis, complications, and effective preventive techniques. We are working on providing a simple, efficient, and low-cost tool enabling predefined health rules; which trigger automatically based on events that occur in people's life& push appropriate notifications to patients. The health plans will be customized for patients in accordance with the standard treatment guidelines.
PHE clinic, Andheri Lokhandwala is India's first clinic modeled as per principles of patient-centered medical home (PCMH). Here, a physician-led a team of doctors & allied specialists help design the care plan for patients. Medtel connected medical devices aid in convenient and affordable diagnostics which can be done remotely at home or at the clinic.
Dr. Hardik Kharwa, Founder of PHE healthcare says 'At PHE, we believe that patient's awareness of their disease status, participation in health decisions, and simple tools such as reminders will bring a significant change in management of NCDs.Our objective of partnering with Medtelis to help in creating such a platform, which not just stores the patient's medical records, but also uses the identified data points in an ethical fashion to improve patient convenience & health outcomes by focusing on prevention & timely intervention.'
MedTel is a system integrator which has brought together a dozen of IoT devices on a single platform and has built the common communication protocol, where the technology could add up to 100 more devices and diagnostic parameters. This brings to the patient the benefit of convenience of getting tests done at home, get instant results, with health data stored in their own application. Further, this is cost-effective for patients, as well as doctors and hospitals in reducing the cost involved in data collection, data entry, and analysis. In addition, through digital applications, patients can be alerted about the test inferences, upcoming remote readings, blood draws and/or site visits.
"This collaboration with PHE Clinic is part of our larger initiative to simplify and standardize healthcare system and help move the industry to real-time patient engagement, satisfaction, and healthier lifestyle." – Shashank Singhal, Chief Executive Officer, MedTel Healthcare.
To find out more:
www.phehealthcare.com
www.medtel.io