Connected Care and Remote Patient Monitoring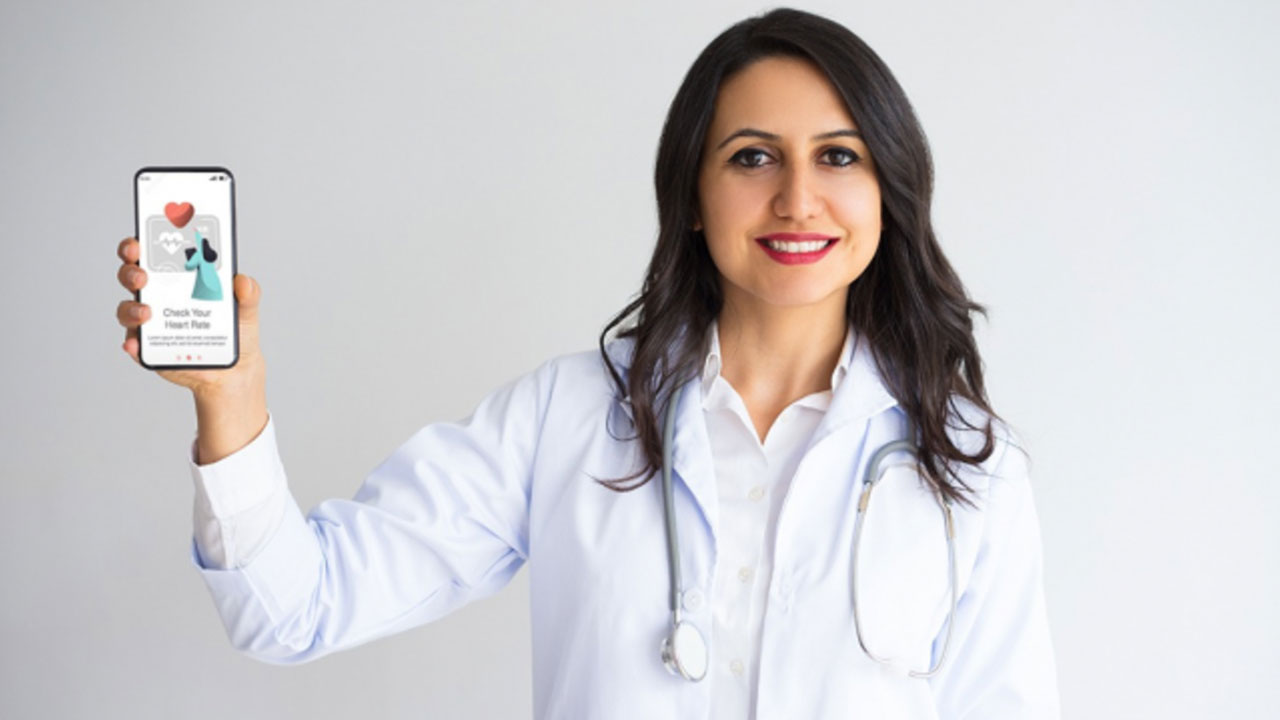 With the world gripped in the clutches of COVID-19, countries have been compelled to reassess their healthcare infrastructures. Even those that lead the world in healthcare are grappling with a crisis that has had numerous ramifications for society and the economy.
The increasing cases in this COVID-19 pandemic have caused several patients, especially those suffering from chronic illnesses, to avoid seeking care. While many healthcare workers shut down and pooled their resources to fight the pandemic, others have a list of cancelled appointments from the fear of the virus.
Remote Patient Monitoring or RPM saw a steady rise due to these unfortunate circumstances. In India, the rise of innovative startups creating products that use disruptive technologies like Artificial Intelligence (AI) is enabling more patients to be remotely monitored at home.
According to a report by Reportlinker.com
The global Remote Patient Monitoring market is expected to hit $117.1 billion by the year 2025. This is up from just $23.2 billion in 2020.
This rise is due to an ageing population, the need to expand access to healthcare, and the need to reduce healthcare costs.
Remote Patient Monitoring is enabled by connected care, which is the real-time communication between patients and healthcare providers through electronic means. Using cloud technology, telemedicine is made available to those in need and at a fraction of the cost.
Here are some of the ways that this technology can make delivering and receiving healthcare possible and more affordable.
Manage Chronic Patients Efficiently
Patients suffering from chronic illnesses need regular check-ups to ensure their condition doesn't worsen. Due to the pandemic, chronic patients have been neglected or have skipped their appointments.
Remote Patient Monitoring can help collect patient-generated information through various devices. These include but aren't limited to:
Blood pressure monitors
Blood sugar monitors
Wearable ECG monitors
Biosensors
Without direct interactions, healthcare providers can manage chronic conditions with data from these tools. At the same time, patients can find relief knowing their numbers.
Help Make Patients more Responsible
Patients tend to rely on doctors and don't always take responsibility for their own health. With RPM, patients can become actively involved in monitoring their conditions, becoming more accountable for their health. As providers give timely feedback, patients will be more conscious of the data they collect and can work on themselves at home. Doctors will also be able to track the changes in their patient's health and determine if they are following instructions or not.
Improved Quality of Care
Patients may not always follow their healthcare provider's advice, or they might forget the feedback by the time they get back home from the clinic. With Remote Patient Monitoring, doctors can now get the daily data of their patients. This information will help them understand and mould their treatment methods according to their patient's routine and lifestyle. Overall, RPM can significantly improve the quality of care provided and expect better recovery rates.
Reduced Risk of Infections in Waiting Rooms
COVID-19 is making people more aware of how quickly a deadly virus can spread. Patients tend to transfer their diseases to each other more in a waiting room at the doctor's clinic than elsewhere. Remote Patient Monitoring is a boon for keeping healthy people away from such infections. Moreover, doctors can also monitor patients who have tested positive for COVID via telehealth devices. They can keep track of their patients' oxygen levels and take suitable action if their patients have any respiratory distress or if their vitals fluctuate.
Engage with Long Distance Providers/Patients
It's not often possible for patients to receive the care they need especially if they live in places with no access to specialist care. Likewise, healthcare providers can't always connect with patients in need of such care owing to location and distance issues. RPM bridges this critical gap. By offering both parties a line of assistance, it helps patients seek care and allows doctors to provide the same in real time.
Ease of Workflow
The health data that RPMs obtain via health apps, wearables, and in-home medical devices are integrated into healthcare providers electronic health record or EHR. Following evaluations, care providers can best determine programs to monitor patients' conditions. Since everything is done digitally, systems can be scaled to accommodate the population's needs as and when.
Cost-effectiveness
Healthcare costs have shot through the roof and in light of the COVID-19 pandemic, they have reached near unbelievable numbers. Add to that the shortage of healthcare facilities that the pandemic has uncovered and it's no surprise that many choose to avoid care. Remote Patient Monitoring has come as a welcome respite to offer patients a more affordable way to see care without burning a big hole in the pocket. Fewer travel-related costs, less out-of-pocket costs, and less time missed from home are some of the things that RPM does away with. This cost-effectiveness helps care providers too by reducing emergency room visits, in-person visits, and hospital readmissions. Here are a few numbers:
9 studies show savings to the health care system ranging from 1.6% to 68%. (Seto, 2008, Remote Patient Monitoring Cardiovascular Disease)
1 study showing 3.5% saving on patient travel (Seto, 2008, Remote Patient Monitoring Cardiovascular Disease)
53% to 62% decrease in overall hospital admissions (Dang, 2009, Remote Patient Monitoring Cardiovascular Disease)
As the world tries its best to deal with the demands of the pandemic and non-COVID-19 patient requirements, technology is fast opening up novel ways to help. Remote Patient Monitoring is one. In countries like India where the current crisis has exposed large gaps in healthcare infrastructure, RPM can be a valuable channel to helping put us back on the right path to quality and timely care.
Technological developments in the field of medical sciences rely greatly on data. The collection and processing of patients' medical history and personal details are important to formulate treatment plans. Unfortunately, the current medium of data collection is primitive and does not support big data analysis, cloud computing, etc. That is why interoperability of data is vital for futuristic medical development. At present, most information is contained in incompatible devices and storage spaces. According to the phenomenon of interoperability, we must be able to facilitate a transfer of data from these primordial storage devices to cloud computing technology. This will help medical professionals access a patient's information at any time from anywhere. The documents can also be correlated with big data and artificial intelligence to design effective treatment plans.
Patients can be monitored using telecommunication devices, mobile apps, wearable devices, etc. Artificial Intelligence programs can be designed to observe, examine, and evaluate patients' health conditions to recommend suitable action.
Q. How does Remote Patient Monitoring work?
A. RPM uses digital technology to collect patient data from a particular location. It then transmits that data to healthcare providers in other locations.
Q. What are Remote Patient Monitoring devices?
A. They are invasive and non-invasive remote monitoring devices that transmit patient data wirelessly to healthcare providers.
Q. Why is Remote Patient Monitoring important?
A. Remote Patient Monitoring supports patient-doctor interactions with easier and improved access to services and at a reduced cost.
MedTel's innovative RPM platform incorporates connected diagnostic devices, a smartphone app, and a web-based dashboard for hospital access and review. These devices include digital blood pressure machine, body composition monitor, glucometer, pulse oximeter and more. Our advanced solutions manage diseases like diabetes, hypertension and obesity, and enable timely interventions. We also provide remote pregnancy care which reduces physical clinic visits and monitors complication parameters. We are also launching our new-age solutions for cardiac care, kidney diseases and mental health.
In the COVID-19 pandemic, connected healthcare and Remote Patient Monitoring are important tools for hospitals, poly-clinics and individual practitioners. They empower clinicians to monitor patients without coming into physical contact. Hospitals and practitioners across the world are using connected health and Remote Patient Monitoring to great effect during the pandemic.
Home healthcare has become the new norm following the COVID-19 pandemic. In the $100 billion Indian healthcare market, the share of home healthcare is around $3.5 billion. It's less expensive than that of a hospital or a clinic. Every hospital, clinic and care provider should have a platform for end-to-end home care services. MedTel iLab is highly beneficial for satellite clinics of major hospitals.
Nurses and caregivers carry these portable devices to home and conduct the necessary tests as and when required. MedTel – iLab, with 15+ connected devices, transfers data to the hospitals/ clinics for real-time review.
Let us join hands to serve a billion people with trust and technology.